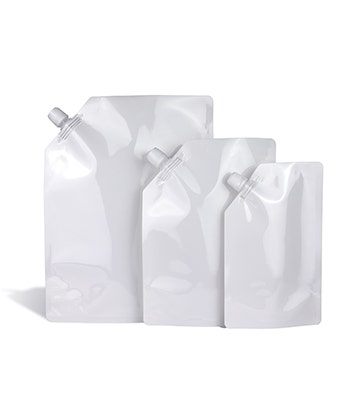 Spouted Stand Up Pouches are a convenient solution for consumers who value responsible packaging. Spout pouches are typically used to package liquid substances, and protect against external factors like light and oxygen.
Spouted pouches use less material than traditional rigid bottles, making them lighter and ideal for ecommerce and direct-to-consumer (DTC) shipping. The built-in plastic spout offers mess-free dispensing for liquid or granular products, and secure re-sealing for easy storage.
Consider spouted pouches as your primary packaging solution, or as part of a sustainable refill system.
Package Benefits
Clean dispensing and secure sealing
Lighter weight optimizing shipping
Uses less packaging material than rigid
Full body customization available
Filled through the top for convenience
Includes tamper evident cap

Shop Stock Spouted Pouches
12fl oz (355ml) Spouted Stand Up Pouch
32fl oz (1 ltr) Spouted Stand Up Pouch
64fl oz (2 ltr) Spouted Stand Up Pouch
Links
Get Started Today
Let TricorBraun Flex be your trusted packaging partner. Our team of experts will work with you through each step of the process to deliver a high-quality packaging solution that conveys your brand story to consumers. We offer a wide variety of options that will help you connect with consumers and differentiate your products from the competition. Contact Us below to get in touch with a Packaging Consultant.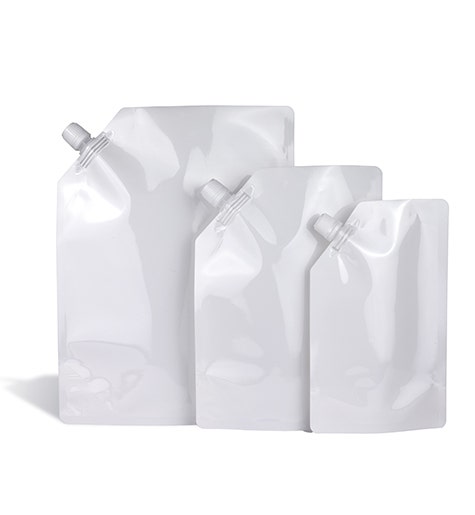 Get In Touch
Contact us today and let our experts help you find the perfect packaging solution for your product. Click below to get started.