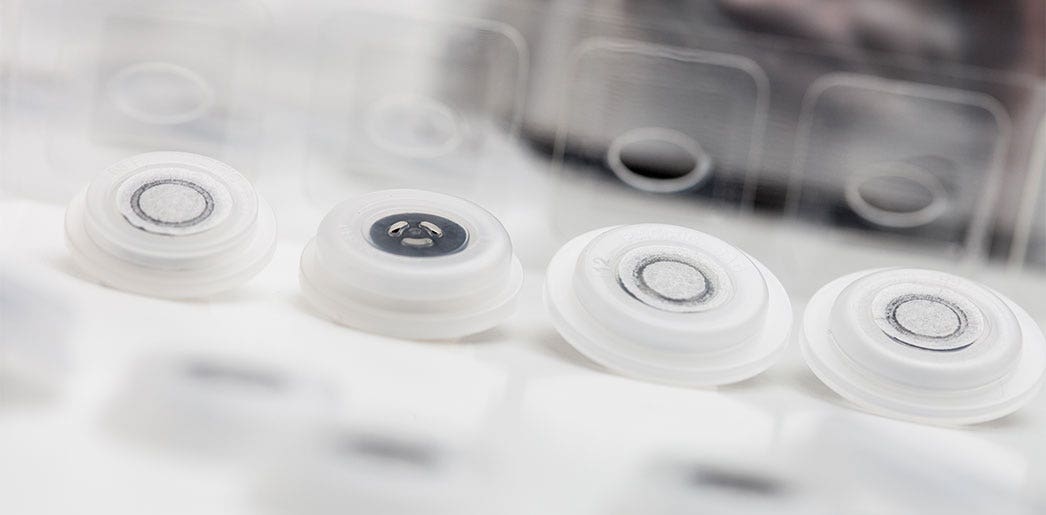 At TricorBraun Flex, our degassing valve fabrication is the core of our manufacturing enterprise. We work diligently to constantly audit our practices, innovate our valve technology, and expand our product offering.
TricorBraun Flex offers several different sizes and multiple styles of degassing valves to run on the most popular application machinery on the market. Whether you need coffee packaging valves or other food packaging valves, we have various options for you.
Shop Degassing Valves
Browse our valves today or contact us now if you need help deciding on the best option for your packaging needs:
Valve Functionality
TricorBraun Flex one-way degassing valves are designed to allow pressure to be released from an airtight package while not allowing external atmosphere (i.e. air with 20.9% O2) to enter the package. The one-way degassing valve can be attached to a flexible package to relieve pressure built up in the package while protecting the interior contents from the damaging effects of oxygen and moisture.
Valve Applications
A one-way degassing valve is useful for packaging products that are sensitive to oxygen and moisture and also release gas or entrapped air. Examples include:
Fresh roasted coffee which generates gas inside the bag and also needs protection from oxygen and moisture
Various specialty foods that have active ingredients such as yeast and cultures
Large bulk flexible packages which require the release of excess air from packages for palletization (e.g. 33 lbs. pet food, resin, etc.)
Other flexible packages with polyethylene (PE) interior that require one-way release of pressure from inside the package
European Valve Distributor: FPM Solution
If you are located in Europe, please contact our exclusive European distributor of our one-way degassing valves, FPM Solutions.
Get In Touch
Contact us today and let our experts help you find the perfect packaging solution for your product.