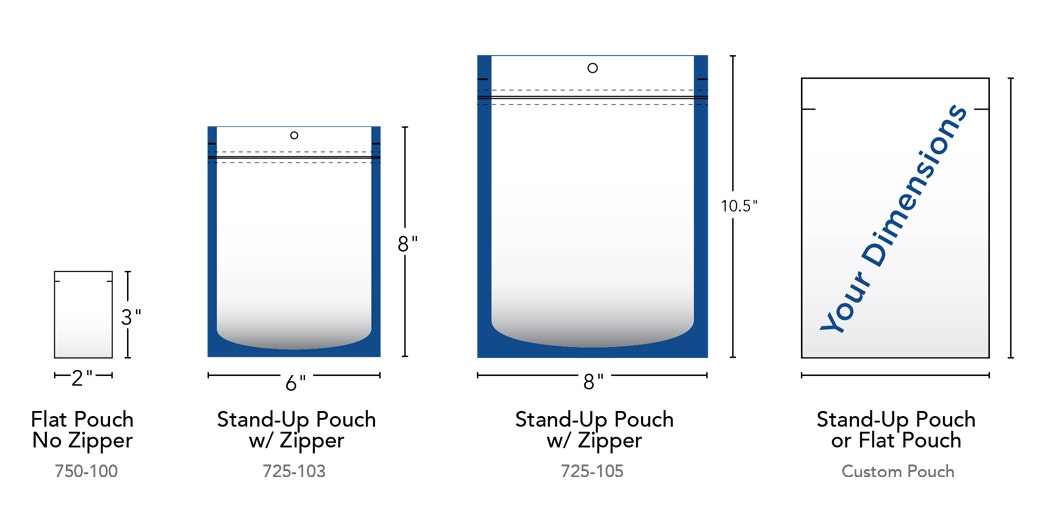 TricorBraun Flex is excited to announce we are now offering special order clear Stand-Up Pouches and Flat Pouches. This is an expansion of our product line with a variety of unique sizes that aren't included in our catalog.
Minimum Order - 5,000 bags
Lead Time - 2-3 weeks
Recommended for products packaged in quantities less than 2 lb
Get In Touch
Contact us today and let our experts help you find the perfect made-to-order pouch packaging solution for your product.