Post-Consumer Recyclable (PCR) Packaging Solutions
With our commitment to quality, innovation, and environmental responsibility, we are excited to offer Post-Consumer Recyclable (PCR) packaging options to help our customers achieve their sustainability goals. By embracing PCR packaging, you connect with eco-conscious consumers and position your brand as a leader in sustainable packaging solutions.
Understanding PCR Packaging:
PCR packaging consists of materials obtained from everyday consumer recycling, such as aluminum, cardboard, paper, and plastic bottles. Local recycling programs collect these materials and transport them to recycling facilities for sorting. The materials are then turned into small pellets through melting or grinding processes, which can be molded into new items. PCR plastic is used in various finished products, including flexible packaging. Unlike recyclable and compostable packaging, PCR packaging provides convenience and environmental benefits without imposing any specific obligations on the end consumer.
Why choose TricorBraun Flex to supply your PCR Packaging?
Regulatory Compliance: TricorBraun Flex PCR materials are approved for food contact, but not all flexible packaging materials on the market are safe for food packaging. The FDA recommends a Letter of No Objection to ensure PCR packaging is safe for your product.
Quality: Our PCR solutions provide the same level of durability, functionality, and barrier properties as traditional packaging materials.
Tailored Solutions: From selecting the ideal PCR material to optimizing design and incorporating branding elements, we ensure that your packaging stands out while meeting sustainability objectives.
Contact us today to get started.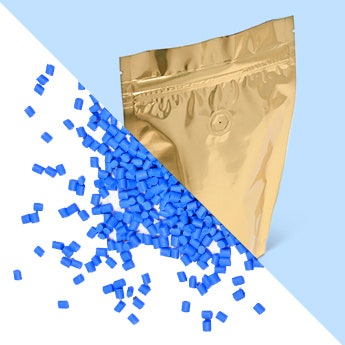 Get In Touch
TricorBraun Flex's proven process will guide your packaging decisions from napkin sketch all the way to the retail shelf. Click below to get started.