HOT STAMPING & CUSTOM IMPRINTING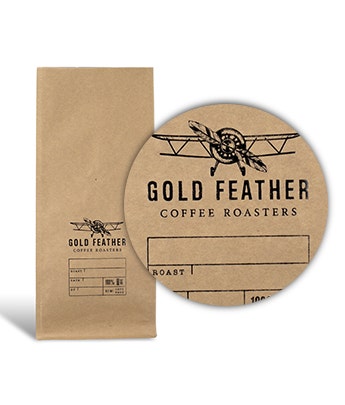 With TricorBraun Flex Hot Stamping, you can create clean, simple art that showcases your branding. For this process, we start with one of our TricorBraun Flex stock bags and apply a hot stamp die with your artwork. We can print one color on the front and back panels, and MOQ's are one case.
Hot Stamp Specifics
Hot stamping is easy and convenient, with short lead times and small Minimum Order Quantities (MOQs).
Minimum Order - 1 case of bags
Lead Time - 6 weeks/3 weeks for reorders
Pre-Press Charges - $250.00 (one-time fee)
Price - $0.20/per stamp
Ideal for - Clean, simple art. Limited to one color per stamp.
Custom Imprinting with Executive Workshop
Do you want to get a custom printed package without the high minimums and lead times? TricorBraun Flex has partnered with Executive Workshop to bring you short run custom imprinting! Executive Workshop will imprint your custom design (up to two colors) on TricorBraun Flex stock natural kraft or rice paper bags. They offer quick lead times, low set-up fees, and their minimums start as low as 1,000 bags. If you would like a quote, e-mail Tim Stockton at tim@executiveworkshopbags.com.
Links
Get Started Today
Let TricorBraun Flex be your trusted packaging partner. Our team of experts will work with you through each step of the process to deliver a high-quality packaging solution that conveys your brand story to consumers. We offer a wide variety of options that will help you connect with consumers and differentiate your products from the competition. Contact Us below to get in touch with a Packaging Consultant.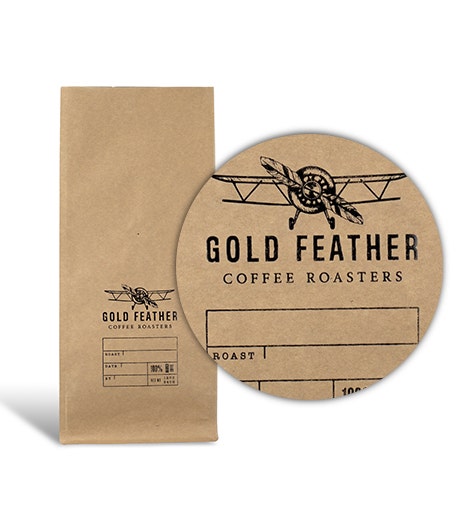 Get In Touch
Contact us today to get started, and for more information on the art requirements, templates, and printing guidelines.