By: Kyle Knott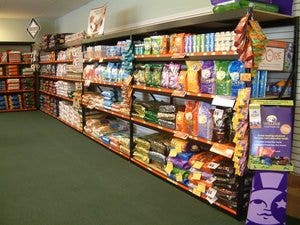 When it comes to retail sales, packaging is everything. You have a fraction of a second to get your product noticed by consumers. To this end, companies are constantly looking at new ways to stand out on the store shelf. In this article, I will explore some of the recent packaging trends I have seen while shopping for my own pets.
The largest change I have seen in the pet food market is the packaging material. Up until a few years ago, the multi-wall paper sack was the reigning king of pet food packaging. As premium and super premium diets became increasingly popular, pet food companies started looking for ways to differentiate their high-end diets from the low cost, big box store pet food. Plastic packaging provides a host of options not available with a paper substrate. Print-ability, strength and overall aesthetic appeal are just a few upsides. Couple that with recent technologies in air release methods (http://www.pacificbag.com/valve-tutorial/) and available anti-skid coatings and you've got a bag that not only functions well at the manufacturing level but, also looks superior to any plain, old paper bag on the store shelf.
Another trend is matte and registered matte finishes. Matte and registered matte finishes have been the "go-to" look for the natural foods, coffee and tea world for several years. Matte finish is typically an overlaquer that is put over the outside of the bag. This creates a muted affect to the graphics on the bag. A registered matte finish is the same however, you knock out elements of the matte to bring back a "shiny" appearance. This can be a great way to make your company name or logo really POP off the bag while the background graphics lend a hand to the overall buying experience.
Zippers in the big bag category (12lb-35lb) were all the rage a few years ago. This seems to have tapered off in the small to medium size store category, as market research suggests most consumers pour food into another container after opening it the first time. Reaching into a bag of food and scooping out product can be a messy proposition. Zippers can also add as much as, $0.15 to the per bag cost. A cost producers are not willing to pass on to their customers.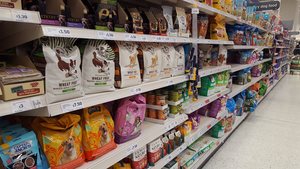 Lastly, packaging is getting smaller and smaller. As the cost of raw materials and ingredients increase, companies look at ways for minimizing the impact. Instead of passing a price increase through, they start by downsizing the amount of product being sold. The old "stand-by" 20lb and 40lb bags have given way to 12lb-15lb and 33lb-35lb bags. These are just a few of the many changes I have seen in my favorite stores. Things are constantly changing in the retail environment.